About Project
My Role
Full Stack Developer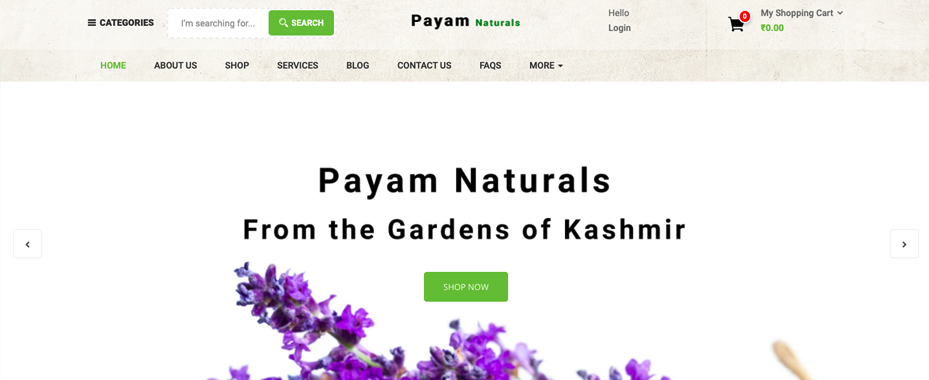 Summary
Payam Naturals is a preeminent Manufacturer, Exporter, and Supplier of 100% Pure, Organic and Natural Kashmiri Essential Oils, Therapeutic-Grade Essential Oils, Unadulterated Organic Essential Oils, Carrier Oils, Herbal Extract Oils, Dried flowers and petals, and Raw Materials.
These oils are broadly used for Aromatherapy, Ayurveda, Flavors, in Spa treatment centers, Fragrances, Perfumes, Perfumery Cosmetics, Pharmaceuticals, and more. We procure the natural content/materials from sustainable sources as well as from our own farming fields. We also deal with aromatic plant materials since 2015.
Every individual needs scent to light him up mystically. Formulating aroma is a complicated unification of science and art. Our professionals exercise this unification of art and science to fulfill the prime prerequisite for sensory serenity.
They do optimal to obtain each and every product from biological growers and distillers, forming goods autonomous from chemical pesticides and fertilizers. Through our unremitting endeavors, our organization has fully-fledged to attain itself a place in the arena of essential oils, together with real solutions.
Technologies in Use
These are the technologies i have used in this project.
HTML 5
CSS 3
JAVASCRIPT
JQUERY
PHP 7
WORDPRESS
WOO COMMERCE
MYSQL