About Project
My Role
Full Stack Developer
Content Type
Static Cum Dynamic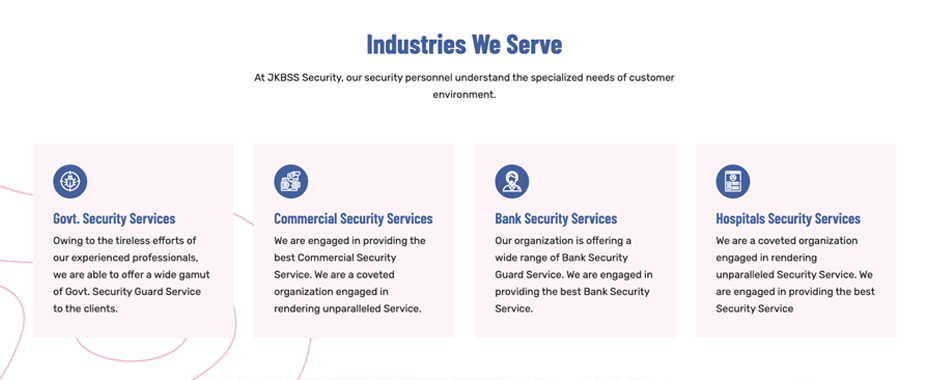 Summary
JKBSS Security Agency Private Limited is a Private incorporated on 10 June 2020. It is classified as a Non-govt company and is registered at Registrar of Companies, Jammu. Its authorized share capital is Rs. 1,500,000 and its paid-up capital is Rs. 100,000.

It is involved in Other service activities. JKBSS Security Agency Private Limited's Annual General Meeting (AGM) was last held on N/A and as per records from the Ministry of Corporate Affairs (MCA), its balance sheet was last filed on N/A. Directors of JKBSS Security Agency Private Limited are Ishfaq Ahmad Baba and Ab Rashid Dar.
JKBSS is the place where you get right personnel along with the knowledge, security and verification. JKBSS follows every policies under Guards association through which you get highly experience personnel. JKBSS helps you to grow your business more secure.
Technologies in Use
These are the technologies i have used in this project.
HTML 5
CSS 3
BOOTSTRAP 4*
JAVASCRIPT
JQUERY
PHP 7
LARAVEL 7
MYSQL