About Project
My Role
Wordpress Developer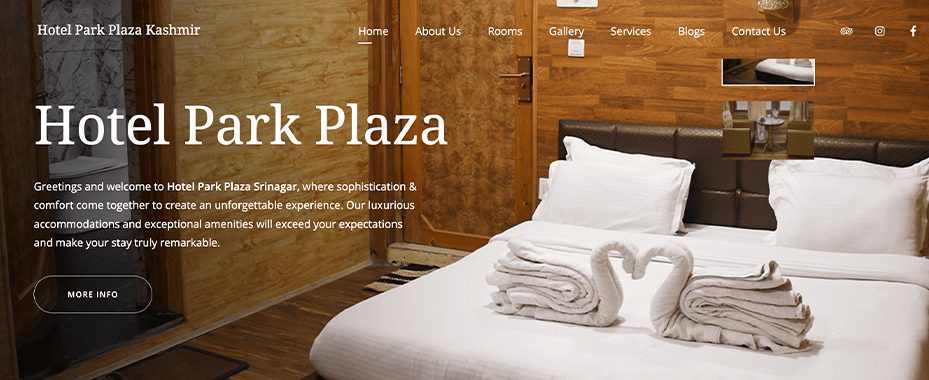 Summary
I am excited to share that I have just completed a hotel booking website using WordPress 6.* and MySQL! The website is built to provide a user-friendly and efficient platform for hotel bookings.
The website was built using WordPress 6.*, which provided a robust and flexible framework for designing and developing the website. MySQL database ensured that the website runs smoothly and efficiently, even when there is a high volume of traffic and bookings.
I am thrilled with the final product and confident that it will help attract more guests to the hotel and improve its online presence. I look forward to refining and improving the website over time and am committed to providing ongoing support and maintenance to ensure that it remains functional and up-to-date.
Thank you for taking the time to read about my project, and please feel free to contact me with any questions or comments.
Technologies in Use
These are the technologies i have used in this project.
HTML 5
CSS 3
JAVASCRIPT
JQUERY
PHP 7
WORDPRESS 6.*
MYSQL