About Project
My Role
Wordpress Developer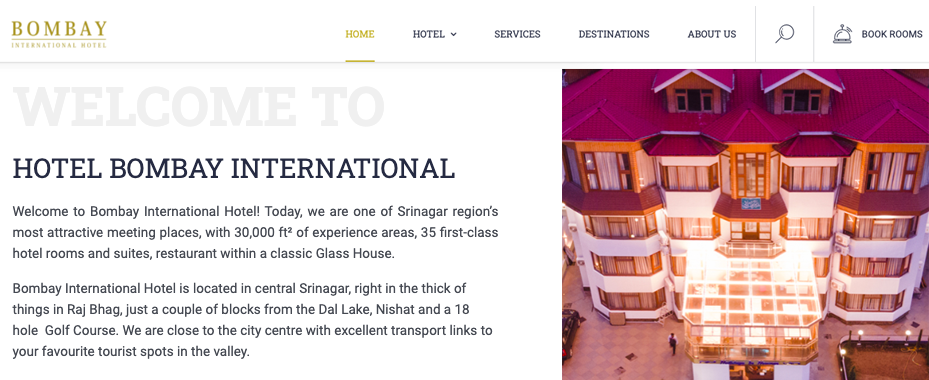 Summary
Bombay International Hotel is located in central Srinagar, right in the thick of things in Raj Bhag, just a couple of blocks from the Dal Lake, Nishat, and an 18 hole  Golf Course. We are close to the city center with excellent transport links to your favorite tourist spots in the valley.
The Kashmir Exhibition & Tourism Centre and Bombay International together form one of Srinagar's largest fully integrated venues with a city location. Each year, thousands of visitors worldwide choose to meet, eat, stay, do business, and develop products and ideas here. We offer a complete package, from hotel accommodation, shops, a theatre, a restaurant to exhibition halls and various meeting areas. All under one roof and with a bustling city just beyond the entrance.
Technologies in Use
These are the technologies i have used in this project.
HTML 5
CSS 3
JAVASCRIPT
JQUERY
PHP 7
WORDPRESS
MYSQL